Online Safety
Acceptable Use Agreement
At the start of every year, we ask our children to sign the acceptable use agreement: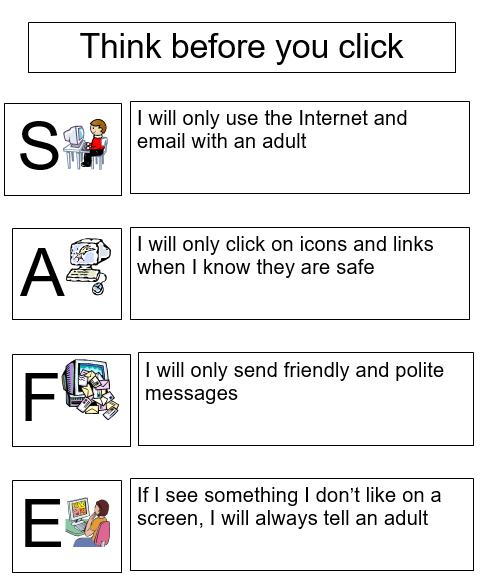 Our Online Safety Group
As part of our ongoing online safety commitment in school, we have regular meetings with the children's online safety team. Each Key Stage 1 class pick two children who they feel will represent the school well with regard to keeping everyone safe on line.
Online Safety Assemblies
We have regular online safety assemblies which includes stories, videos, quizzes and lots more. Here are some online safety links we use in school in assembly and in our classrooms:
The https://www.thinkuknow.co.uk website has great information for children ranging from 4 - 7 years old. Here are a few of the videos you can watch together adult and child to learn about online safety.
Digi-Duck's - is a character created on www.childnet.com